NEW YORK—Charlotte Segall is a visual artist, and her impression of Shen Yun Performing Arts was not one that could be described in plain context; she said she had to use more poetic terms.
"I felt like it washed over you," Segall said at Lincoln Center after seeing a performance on March 8, 2020.
"The colors are so saturated and the movements are so graceful that it unfolds on us like a kaleidoscope, right? It's like it's hypnotic," Segall said. "It feels like color and shape just moving and is just beautiful unfoldings."
There was a holistic feeling to the classical Chinese dance performance that to Segall felt "intrinsic." Normally during a stage production, you look for parts that impress, like a certain dancer or use of stagecraft, but though Shen Yun has many moving parts, Segall couldn't quite tease them apart during the experience.
"It found myself just really immersed in it in a way that was more total, or dazed," she said with a laugh.
Segall said there was a sense of divinity the artists cleverly brought out in the colors, and with a trained eye, she could see the artists had made deliberate choices to enhance it.
"The colors got brighter, and it really, the color pairings and everything just makes your eyes dilate, kind of feel really euphoric as the visual experience," she said.
From the use of colors to the couture costumes to the animated backdrop, New York-based Shen Yun creates a production anew every year, with a mission to revive the divinely inspired traditional Chinese culture.
"I think it's really tragic to lose these things," Segall commented, happy to learn that Shen Yun's performances are reviving a once-lost culture. "It makes me very glad there is this type of work being done to preserve culture."
For model Tarale Wulff and chef Coby Spikes, the beauty of the visual experience also created such feelings of divinity.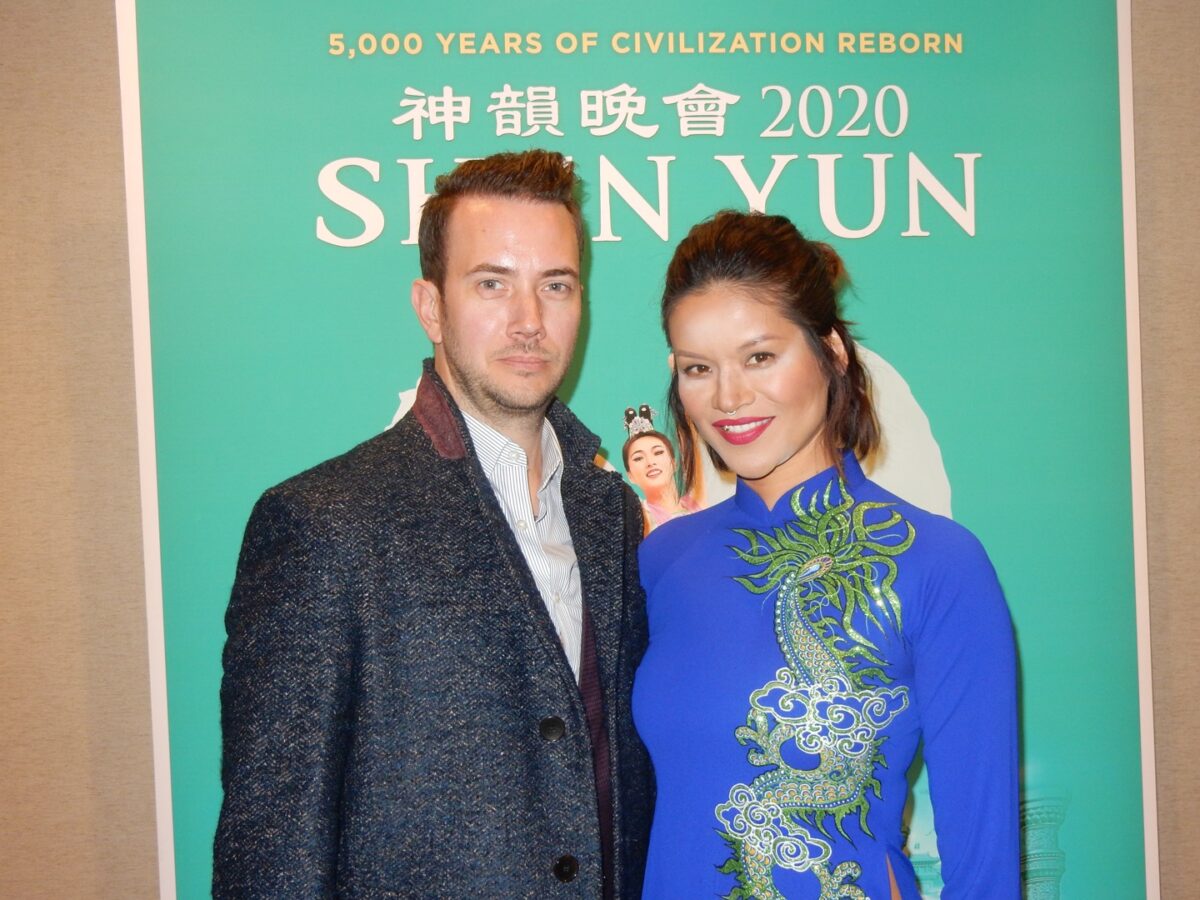 Wulff had wanted to see Shen Yun for 10 years, and when she finally got the chance she felt it was more than just a performance. She interpreted a message of something grander.
"It's kind of a timeless message that we shouldn't clutter ourselves with earthly values, and maintain [your] soul and your mind, keeping it whole," Wulff said. "It's a privilege to see the show, knowing that this can't be performed in China because it expresses their religious values in the show," she added, referring to the fact that China is still a communist regime, and many people of faith are persecuted by the state.
"Beautiful," she said. "Just stunning."
"The quality of the show was stellar. It was absolutely A-class, five-star show, it was beautifully done," she said.
A Unique Aural Experience at Shen Yun
Another facet of the performance that sets Shen Yun apart is its permanent combining of ancient Chinese instruments into what is otherwise a classical Western orchestra.
Guitarist John Sebastian was thrilled to have been seated close enough to glimpse into the orchestra pit at the foreign instruments, and felt taken by the musical experience Shen Yun was creating.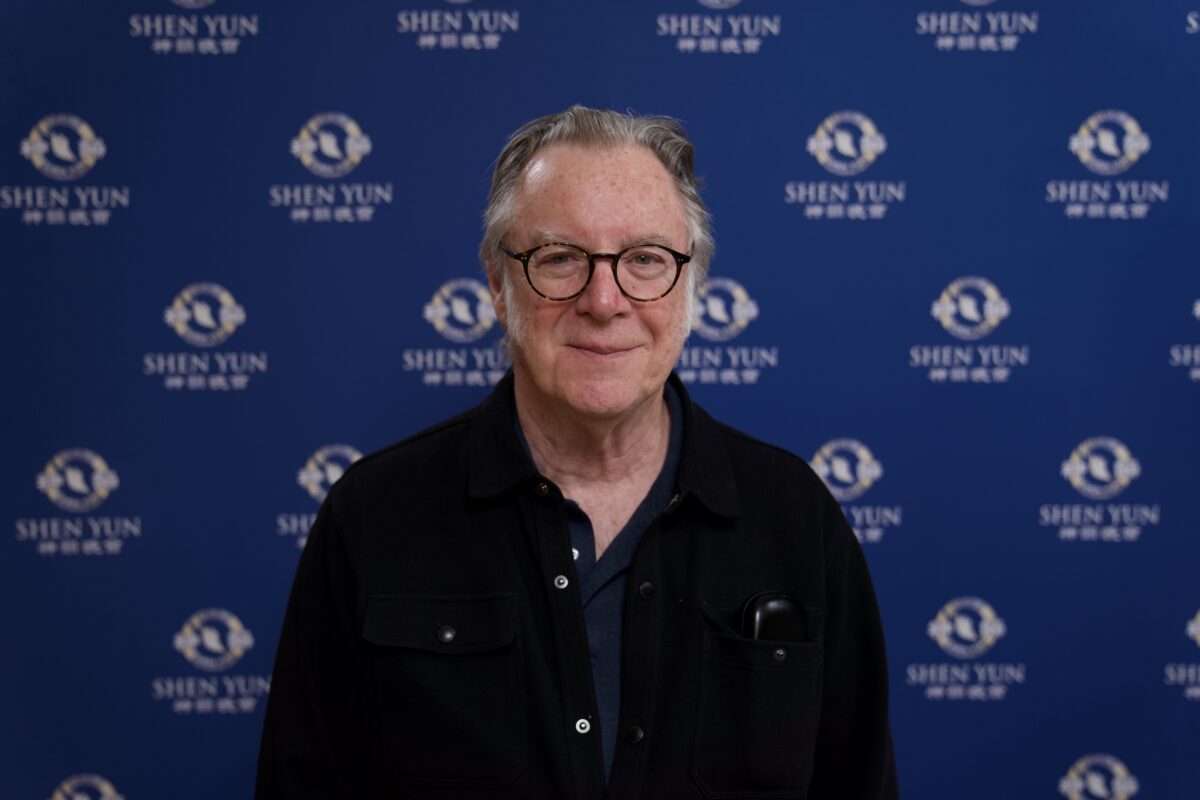 "It's remarkable and if you haven't seen it it's not to be missed. It's different from anything I could have imagined, but it's a remarkable performance," Sebastian said.
As a string player himself, he quickly saw similarities in his own playing experience to the new instruments of the pipa and erhu.
The pipa, sometimes called the king of instruments, is a Chinese lute that is plucked and strummed in a similar, or altogether different way than the guitar is, and Sebastian enjoyed seeing that. The erhu is a two-stringed instrument that is bowed, and Sebastian noticed the moving tones, or halftones, that are popular in Chinese musical notation actually have a bluesy quality familiar to him.
"Everybody's really good!" he said of the musicians. "I'm reacting as I go and they're having their way with me."
It was an experience he felt compelled to share, full of "remarkable dancing, remarkable colors, and remarkable music."
With reporting by NTD Television, Dongyu Teng, and Weiyong.