FRESNO, Calif.—Like a portal to ancient palaces, grand vistas, and even magical realms—the animated backdrop in Shen Yun Performing Arts transports audiences into the stories and iconic places that form the tapestry of China's 5000-year history.
"[Our] designers create vivid animated settings that truly reflect China's multifaceted geography, society, regions, and dynasties," the Shen Yun website says of the backdrop.
Audience members who saw the Feb. 8, 2020 matinee at the William Saroyan Theatre in Fresno, Calif., were impressed with how the patented screen technology enhanced the performance.
"It just worked so well, and there was a very even balance between the art that you saw on stage, and then what was happening on that digital screen," said Kim Wallace, who works for the American Cancer Research Society.
She called whole performance "mind-blowing" and "amazing" and that one piece, "Lantern Grace" gave her a "magic feeling" and some "in-awe moments." In this piece, court ladies dance with glowing lanterns—at times balanced on their heads.
Based in New York, Shen Yun is the world's premier classical Chinese dance company. Its mission is to revive Chinese culture and its divinely inspired values that kept Chinese civilization strong for millennia.
Tiffani Lovely, a nurse who saw the performance with Wallace, was particularly impressed by the final piece where the backdrop showed the image of a great Buddha turning back the tides of ill-fortune because of the goodness in people's hearts.
"It was just all amazing. I mean, the very end when they had the spiritual Creator coming out was a powerful moment … that was just a beautiful message," she said.
Another audience member, Tammi Chapman, who directs a preschool, said the screen was her favorite part.
"I loved it. I love the video screen …. how everybody jumped in and out," she said.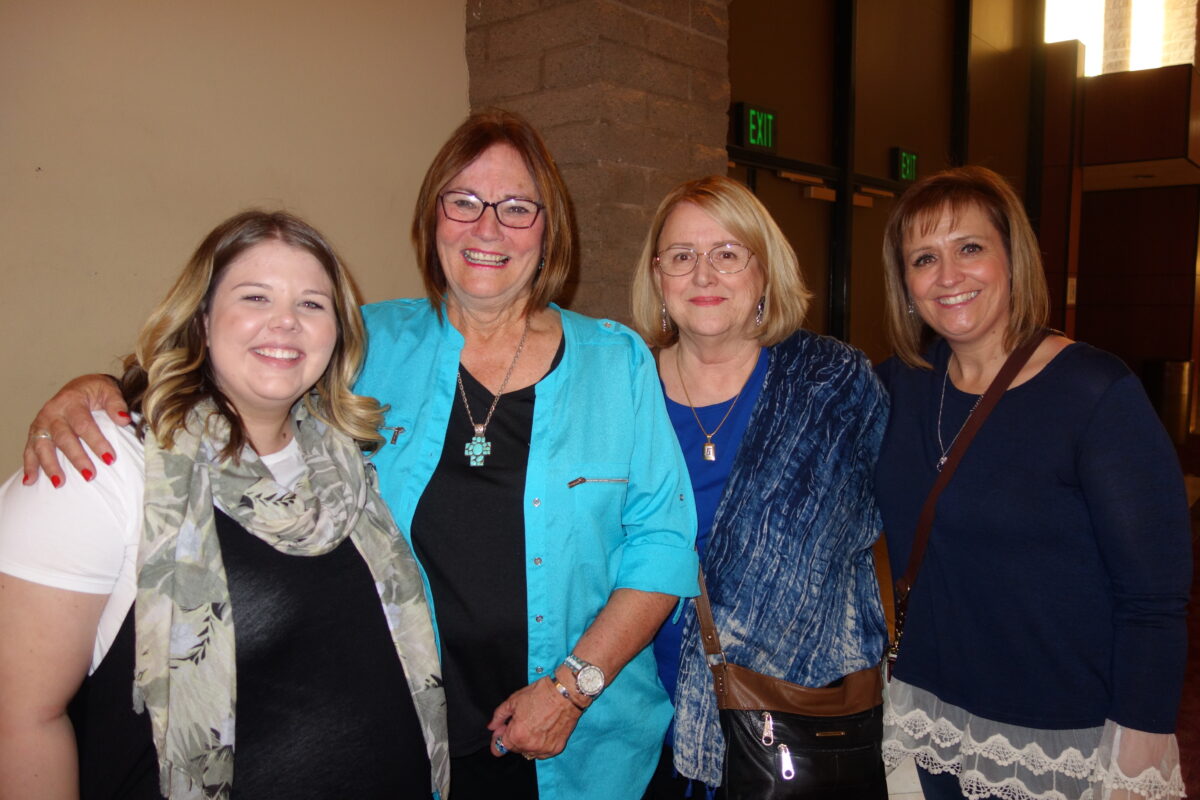 She took a message of hope from the performance, as well as a feeling of joy and a sense of something she described as unity.
"It was heart-warming," she said.
Classical and Folk Dance
Shen Yun performers are trained in classical Chinese dance techniques but performances also include folk dances from China's ethnic minorities and various regions.
The dancing was spectacular, said Serafin Quintanar, sales manager for a used truck company.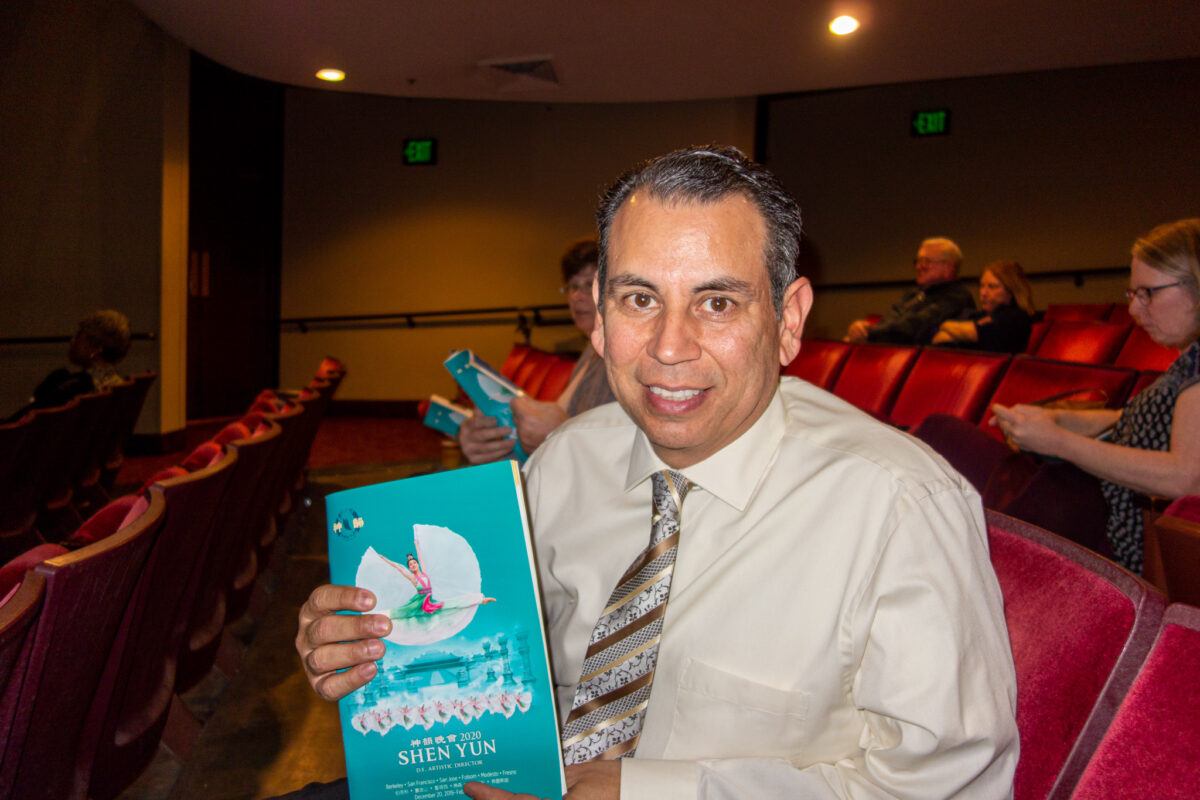 "I think the choreography was the most impressive," he said.
He said was also impressed by how the background was incorporated into the dance and described the performance and very energetic and very unique.
Spiritual Message
The program book explains, "China was once known as 'The Land of the Divine', reflecting a belief that its glorious culture was brought down from above." For some audience members, this aspect is a surprise.
"I didn't think it was going be that [spiritual]," said accountant Albert Macias. "But I like that."
Another audience member, Nick Sembrano, an analyst, said he too appreciated the spiritual values.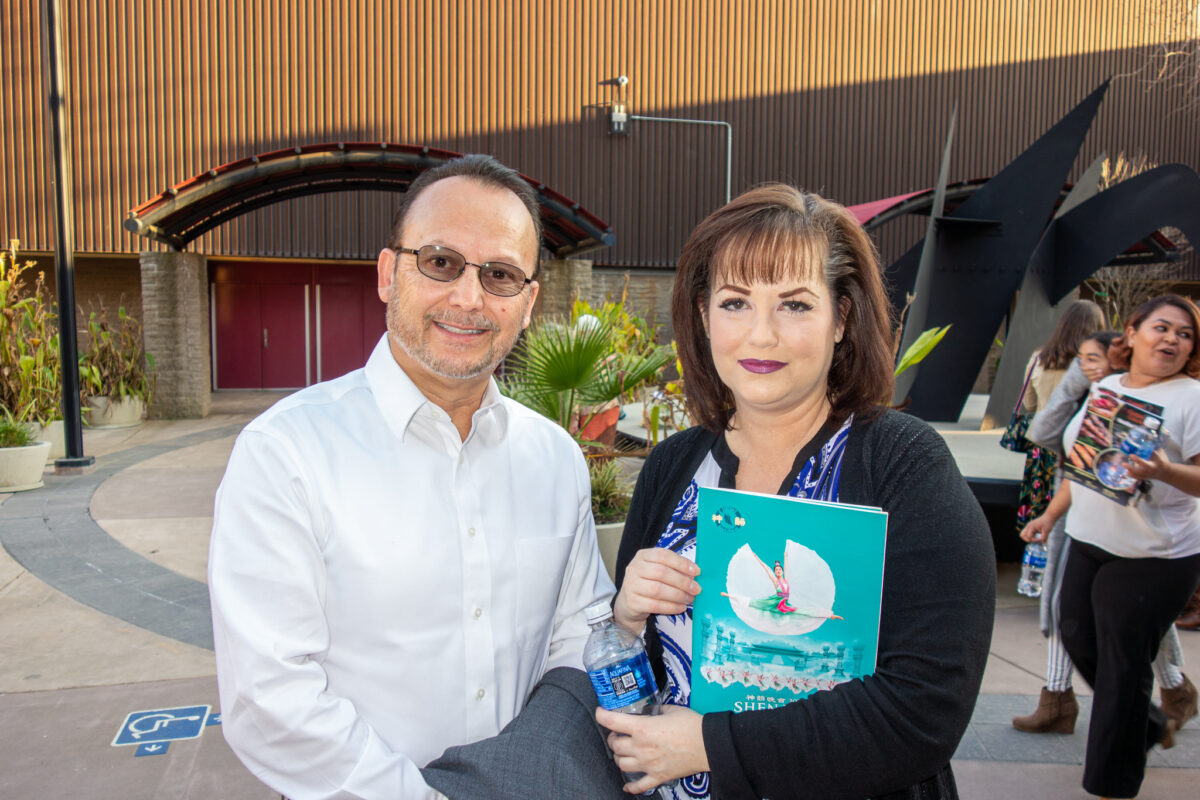 "There is a higher power beyond us: We are not self-made, we are not self-grounded, we are not self-determined; there is something beyond us that gives definition and hope for our lives," he said after the performance.
Gary Sutherlin, an architect, said he was impressed with the athleticism of the dancers, the colors of the hundreds of handmade costumes, and the history portrayed in the performance.
"I enjoyed this presentation, the athleticism, the color. The dynamics of all the performances was very incredible, as well as the story—the historical background," he said.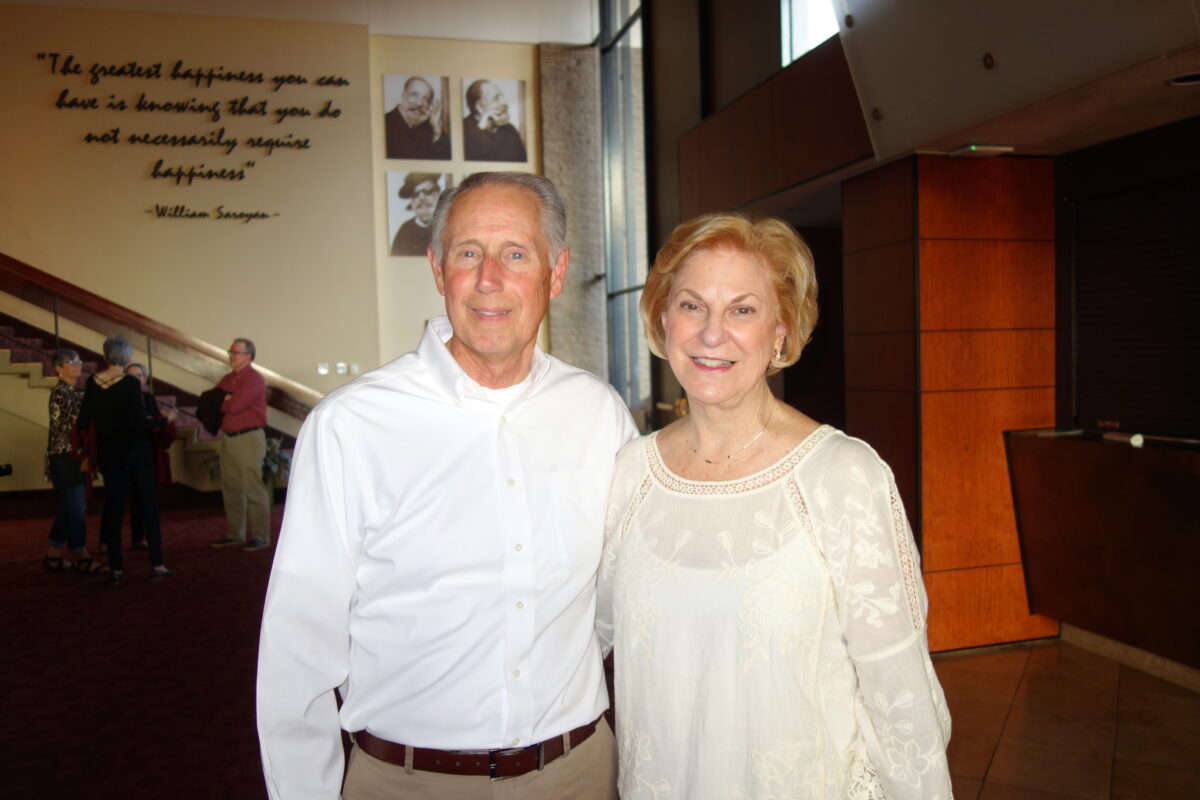 "Beauty combined with the importance and success of morality in peoples' lives … all of these things combined just made for a very enjoyable presentation," he said.
He said he would recommend friends come see it.
"We should see it to broaden our field of knowledge and enjoyment of the arts," he said.
With reporting by Lily Yu, Mark Cao, and June Fakkert.