CEDAR RAPIDS, Iowa—Two pastors and a mental health researcher walked into Paramount Theatre on Sunday and—no, this is not the setup to a joke—all three found a spiritual and aesthetic experience in Shen Yun Performing Arts, the cultural phenomenon bringing classical Chinese culture out of the history books and onto the most prestigious stages on Earth.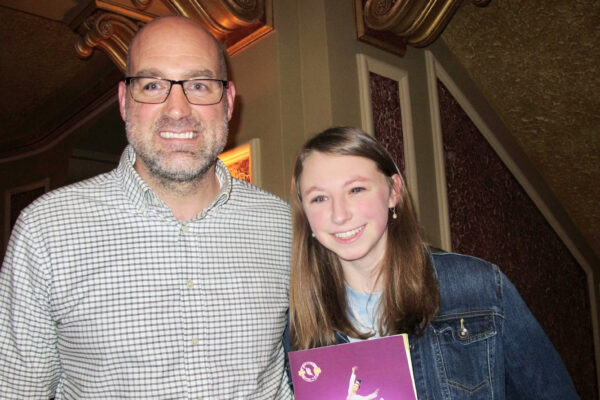 Nathan Combs, a pastor at Faith Community Church, and his daughter Mia were among the audience members.
"I thought it was beautiful, [it] told great stories through dance and through acting," Mr. Combs said. "It was funny, it was stirring, heartwarming."
Mia loved the costumes, the colors, and the music—particularly the two-stringed erhu, a uniquely Chinese instrument. Mr. Combs pointed out the theme of faith presented in the program.
"I was commenting to [Mia] about that, that it kept pointing people back to faith and to the values of compassion, faith, and goodwill towards your fellow man and the worship of God," he said.
When people hear of a Chinese performing arts company, many assume it comes from China. But that is not the case with Shen Yun. Based in New York state, Shen Yun is composed of performers largely of Chinese descent whose faith is persecuted in their homeland. Thus, unlike the performances created or sanctioned by the atheistic Chinese Communist Party, Shen Yun's cultural background is based on the teachings of Buddhism and Daoism.
In Buddhism, in particular, there is the message that the Creator will save people in the end times. Several Shen Yun pieces depict scenes where Gods help people "with faith and compassion at the end when society is breaking down, that there is salvation," Mr. Combs described. "So I thought that was a compelling story."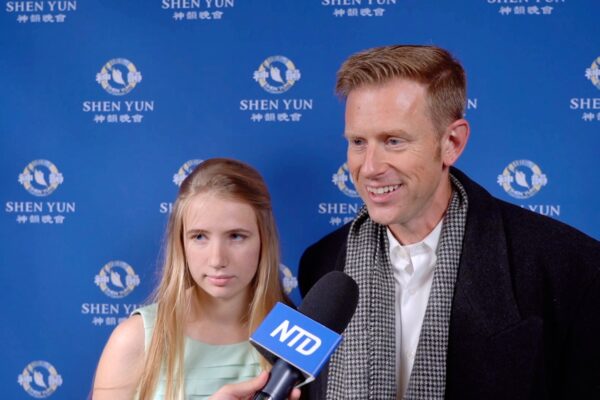 Another pastor father-and-daughter duo in attendance was Paul and Emma Hanson.
"I was just totally blown away … just so enthralled by the whole production," Mr. Hanson said. "It was not only excellent, but I just loved the values that it got a chance to communicate."
He highlighted the fact that Shen Yun points out communism as the culprit responsible for modern society's deepest woes.
"A lot of times there's folks that don't really understand the perils of communism," he said. "It's really been so clear that evolution and atheism is really the wrong way for any country, for any culture."
He noted the contrast between China's "legitimate culture," as he put it, adding that China has 5,000 years of history.
"You know, most countries don't have that. And China is just filled with such a rich culture," he said. "And I think the production did such a beautiful job getting a chance to share the cultural values and the care and the love of the people of China."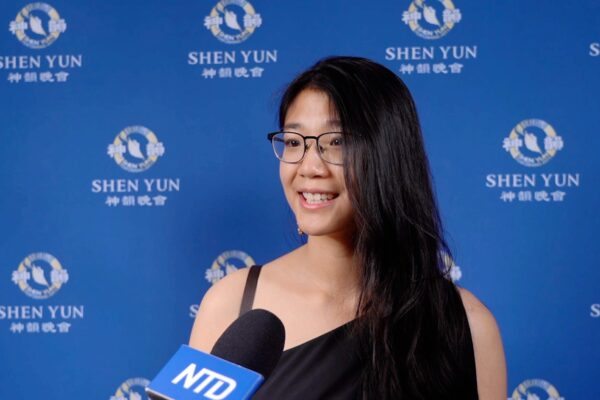 University of Iowa mental health researcher Leela Sathyaputri was initially drawn to Shen Yun due to her interest in martial arts, which shares a common root with classical Chinese dance.
"One of the things I loved the most was when the announcer talks about the balance of yin and yang, that masculinity, femininity of hardness and softness. And I loved how you could actually see that played out in the performances and each of the movements down to being able to see the tumbling [techniques] that both men and women had."
Beyond the physicality and technical skill of the dancers, Sathyaputri responded to the stories—many true—portrayed on stage.
I could feel myself tearing up—you can really feel the heart of pain and sorrow, but also kind of hope that was expressed.
"I could feel myself tearing up—you can really feel the heart of pain and sorrow, but also kind of hope that was expressed," she said.
"There might be dark times, but if you have faith, if you look toward divinity, if you look toward things that we have forgotten … I think it's important.
"Especially in modern days, there are a lot of really great things that modern advancements have brought us, but we can't forget our roots, and we can't forget the things that are beyond machines and beyond academics.
"We've got something that connects all of us on a more soul level," she said.
Reporting by Mary Mann, NTD Television and Epoch Times Staff.