DETROIT—The one thing that international business and immigration lawyer Laurie Tannous would say about the Shen Yun performance she had just seen was that, despite the fact that it used no words, that it was voiceless, it was incredibly moving.
"It's so emotional, and you feel things you never thought you would feel watching this show. … I've never been to China. I've never been to Asia. But despite that, watching the show makes me want to go there," she said at the Detroit Opera House on Jan. 22, 2020.
New York-based Shen Yun Performing Arts brings traditional Chinese music and dance through nearly 20 short performances to audiences around the globe. The company's mission is to bequeath an appreciation for the beauty of ancient Chinese culture—a culture seeped in the divine.
Shen Yun traces that understanding of a spiritual connection through 5,000 years of China's civilization, from when deities first bestowed cultural blessings on humankind, as was once commonly believed, to the present day, when since 1992 the spiritual discipline of Falun Gong emerged in China and soon flourished.
Tannous grew up in Windsor, Canada, and had many friends who originally came from provinces all over China. On some mornings, she'd awaken and look out her window and watch Falun Dafa practitioners perform their slow-moving exercises together.
She would just watch it "because that's how mesmerizing it was."
How happy it made her to see those familiar exercises in Shen Yun's performance!
According to Shen Yun's website, the company's "source of inspiration, rooted in traditional Chinese culture, is the spiritual discipline known as Falun Dafa," a practice of truthfulness, compassion, and tolerance. The practice of Falun Dafa also uses meditative exercises.
Seeing those same Falun Gong movements "made me sad and happy. Meaning, I thought, 'Oh, I'm familiar with this. I've seen this my whole life.' But the fact that they're not able to perform this in China, it made me very sad," Tannous explained.
In modern times, China's traditional spiritual practices—Falun Dafa in particular—have been squelched under the atheistic communist regime. In fact, Shen Yun is not even allowed to tour in China.
'The Most Beautiful Thing I Have Ever Seen'
"As a whole, I've had the opportunity to watch many performances globally," Tannous said, "and this is right at the top. It's amazing. It's phenomenal."
The dancers, "all, they're phenomenal, she said. "They're so smooth, so seamless. So, you're watching and you don't even realize what's happening. It's wonderful."
Echoing Tannous, Susanna Shulman, a geophysicist, called the performance "the most beautiful thing I have ever seen."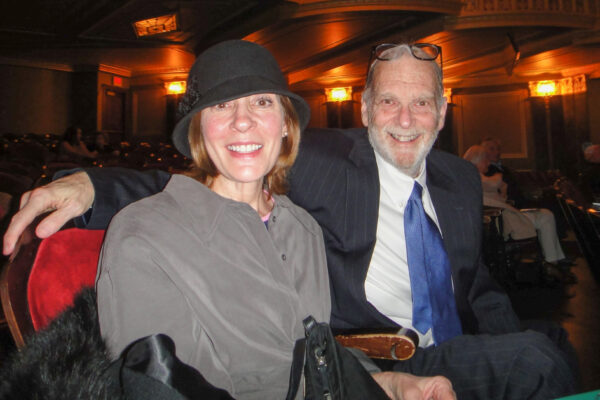 Shulman was stunned by what she saw and heard—stunned by the unexpected beauty of the soprano's voice: "I was shocked that [Shen Yun] had such a soprano in the show. I thought it was more dancing, I didn't know about the singing. It's was quite stunning."
And she felt the same way about the costumes: "I'm really astounded how beautiful they were. Everything is gorgeous. It's very elegant. I didn't think it would be as elegant as it was."
The impact of the performances is something she thinks can help people realize the power of the arts and the importance of our humanity. For Shen Yun "has taken the initiative to show us that if we lost our art and our creativity, we lose our humanity. I find this such a strong message."
"I think it's a beautiful outreach to show, not only people of our age who are older, but younger people who might not have had something like this available to them, to see it live is so important. When you see something virtual, you don't get the concept of how much skill, personal skill the performers have. And when you see it live, you're really stunned at the timing, … the synchronicity, … just the beautiful flow of everything, the way they worked together as a unit, it is really beautifully done."
Especially in our world today, when technology is ever-present, "we cannot lose our humanity. If we do, there's no point. We turn into a machine, and all we do is produce work instead of inspirational, artistic expression. I think it's important to express everything you have as an emotion inside, and art and this type of performance is what shows that the best."
With reporting by Dongyu Teng and Sharon Kilarski.