STAMFORD, Conn.—Diego and Adel Mansilla had been waiting to see Shen Yun Performing Arts for nearly three years, but it was well worth the wait.
"You can feel a connection from me to the dancers and the situation they're trying to portray. I feel wonderful. It's an incredible experience," said Diego, a professor at the University of Massachusetts, who attended a performance at the Stamford Palace Theatre on June 27, 2021. New York-based Shen Yun has kicked off its world tour here, after the season was interrupted last year by the pandemic. The world-renowned classical Chinese dance company presents China before the communism era, reviving 5,000 years of a divinely inspired civilization.
The performance portrayed cultures from "all different corners of China…bringing so many different ethnic groups and keeping the traditions, the beauty of each. It's amazing," Adel said. There are some 50 minority groups in China, and the performances each year feature a number of ethnic and folk dances, set to music performed by an orchestra blending the sounds of the East and West.
"You forget that there are real people playing this music. And you just get drawn away," Adel said.
The journey begins in ancient China, with the origins of the deeply spiritual civilization. But there are pieces that touch on the modern-day as well—with kindhearted people holding onto traditional culture and spiritual beliefs, even in today's China under a communist regime.
"It must be so painful—of course for the people who are suffering directly—but also all the other family and relatives and the people who know about it and perhaps cannot do much because they cannot go against the government," said Diego. One of the storytelling dances sheds light on the fact that religious believers, like the adherents of the spiritual meditation Falun Gong, are persecuted under the communist regime. But the tragic piece ended on a positive note for Diego. "The end is good. The end is positive and full of hope."
For Adel, the whole performance was an inspiring reminder "to make sure that this bad side never wins inside of us…[and] that the goodness they [the performers] show—to keep it inside of me and make the conscious choice that I don't want to be with the bad forces," she said.
"They're doing so much to show it to us, to inspire…this authentic purity," Adel said. "How can I come home and be mad about things? I can't…I feel like I'm responsible now to continue what they gave us. They gave with so much effort."
Meanwhile, filmmaker Gillian Fritzsche enjoyed seeing traditional culture brought to life with innovative technology, like Shen Yun's patented digital backdrop that plays an integral part in the dances.
"It was just being used in a way that really supported the story it was trying to tell. I really enjoyed that," she said.
The stories included both comedy and drama, and seemed to transcend boundaries, "showcasing the breadth of humanity that we all share…there's things that are universal to all of us," she added. Though Fritzsche had never experienced Chinese culture before, "there are things that I can see in myself when I see these stories presented on stage—hopes and dreams and fears and goals. A hero, an obstacle—it's all there."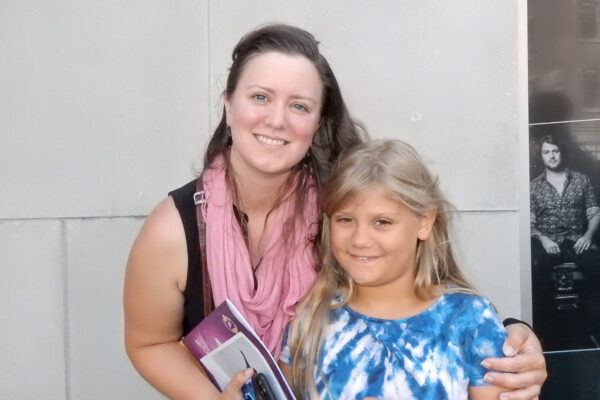 The outing was her nine-year-old's idea. Having seen a Shen Yun poster at the pediatrician's office, Fritzsche's daughter had long begged to see it. This year, they finally made a date of it, along with Fritzsche's father.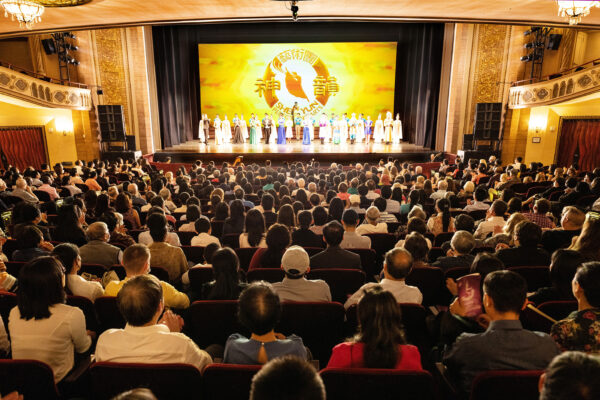 Glenn Rowe, professor of business strategy in Ontario, Canada, has been to China several times and wasn't surprised to learn that Shen Yun's presentation of traditional culture would not be welcome by China's atheist and communist regime.
"I really appreciated the storylines and I liked the message of faith. Atheism is wrong and evolution is wrong," he said. "I think it's sad that this show won't be seen in China."
Reporting by Sherry Dong and Wei Yong.