SAN JOSE, Calif.—When the world's premier classical Chinese dance company, Shen Yun Performing Arts, performed in San Jose on Dec. 27, audience members admired its high-quality production and the skill of its world-class dancers.
"The dancers are phenomenal," said computer engineer Gyanesh Saharia, who attended Shen Yun with his family at the San Jose Center for the Performing Arts. "It is all perfect. Everything was so well-orchestrated; everything was very good."
Shen Yun was founded in New York in 2006 to keep traditional Chinese culture alive through the performing arts. Its website states: "Only Shen Yun performs classical Chinese dance in its purest form, preserving its traditional aesthetic the way it was originally passed down."
"It is really nice," Saharia said. "It's giving us a good insight into the Chinese culture, so that is something new for us. We really enjoyed it."
Shen Yun dance pieces are known for their brilliantly colored displays of choreography and costumes. Many of the dances also tell stories. The opening piece of this year's production, called "The Firmament Renewed," depicts a scene from heaven.
"When they were showing the kingdom of heaven, that was very enchanting, actually. Very, very nice," said Saharia.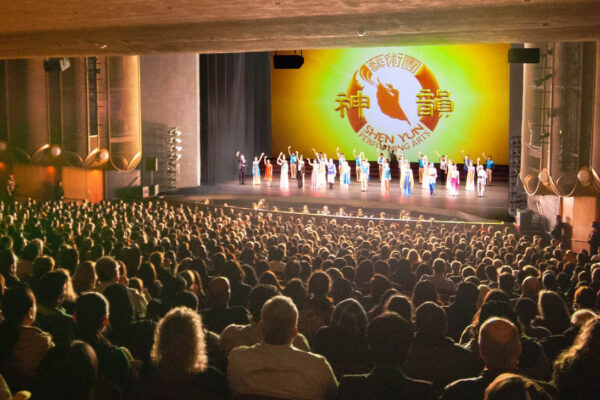 Sarvesh Mathur, CTO of the company Scout, attended the performance with Saharia.
"What I'm finding great about this is to see the deeper Chinese culture that's hidden from modern times," Mathur said. "In a couple hours, you can really learn a lot about so many aspects of Chinese culture."
"I think it'll take you [to] a different plane," Saharia said.
'One of the Finest Things I've Ever Seen'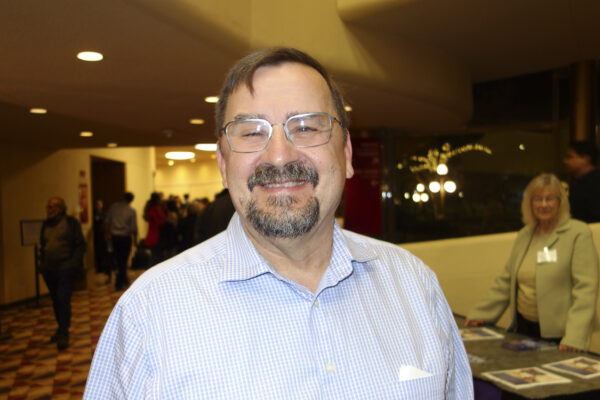 Daniel Dionne, a manager for the company IBM, was also in attendance.
"This is one of the finest things I've ever seen in my life," he said. "This captures Chinese culture at a level that is truly astounding."
Dionne was impressed by "the cohesion of the dancers, the movements, and the beauty of the choreography."
When he spoke about the performers' skill level, he said: "I cannot believe that anyone can do that. That last piece on the Mongolian, they looked like they were on horseback; you could see that. It was marvelous."
He was referring to "Song of the Grasslands," an ethnic dance about traditional Mongolian horsemen.
Dionne also commented on the beauty of the female dancers.
"They move so beautifully and in such harmony," he said.
In every Shen Yun performance, an orchestra accompanies the dancers. This unique orchestra includes instruments from both Eastern and Western musical traditions.
"It's well supported by the music. The music has so much Western music style in it, but I can still hear some of my favorite Chinese styles as well. It's a marvelous bringing together of those cultures," Dionne said.
Through dance and music, Shen Yun aims to bring back an aspect of Chinese culture that has been nearly lost in modern times: the spirituality that guided ancient Chinese people's lives.
Dionne thinks this divine aspect is "very important and very powerful."
"It's too easy in today's world to forget about the divine. We need to remember it in all cultures, in all ways, and remember that we are divine beings and that we have divine responsibilities toward each other and toward the universe that we live in," he said.
Over the last several decades, the Chinese communist regime has systematically worked to destroy the spiritual aspect of Chinese culture. The Shen Yun dance piece "Abetting the Wicked" portrays the regime's violent persecution of the peaceful spiritual discipline Falun Dafa.
"I've seen the persecution myself," said Dionne, who has been to China more than once. "It's so good to have that brought out. It's very important to have that brought out."
With reporting by Mark Cao, Gary Wang, and Sally Appert.