SAN ANTONIO, Texas—Audiences in San Antonio have said they couldn't get enough of Shen Yun Performing Arts during its opening show in Texas, after the long-awaited performance that was delayed due to the pandemic.
Kenneth MacLenden brought his wife Jacqui to experience New York-based Shen Yun on Aug. 7 to celebrate 25 years of marriage. He said their outing was long-anticipated.
"We've had these tickets for two years, waiting for [Shen Yun] to come back because of COVID, and it was worth the wait!" Mr. MacLenden said.
Shen Yun is a performing arts company whose mission is to revive 5,000 years of traditional Chinese culture. Its touring companies have performed in the best theaters in over 150 cities worldwide. Now, in its first post-pandemic performance, Shen Yun is bringing the world "China Before Communism."
As a helicopter pilot for a children's hospital, MacLenden said he's used to getting plenty of excitement at work. But he was left enthralled during Shen Yun by its unique blend of art used to depict stories on stage, assisted by a patented digital backdrop.
Mrs. MacLenden agreed. "It actually kept you on your seat. There's no sitting back … I was really into it!"
Both said they would absolutely recommend the show to their friends. "We're going to come back and see it again, so we can see the different choreography again!" Mr. MacLenden said.
The desire for a repeat experience was echoed by Luba Stirling, musician and flute teacher. She said he was highly impressed by the musicians.
"For this reason, I'm going a second time," she said.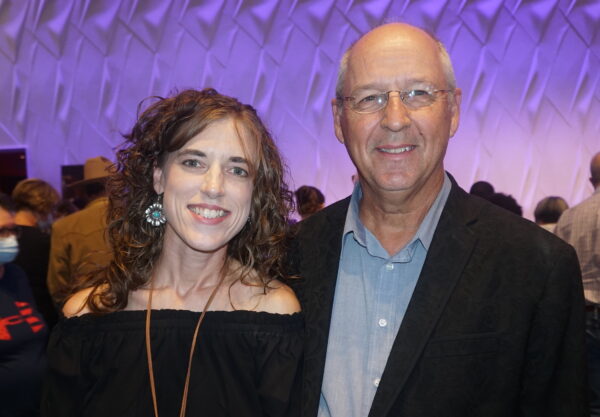 Composer and music teacher Leon Steward, who attended with his wife Elizabeth, a nurse practitioner, were similarly impressed.
The orchestra was amazing.
"The orchestra was amazing," he said. "You can tell they play a lot together; it's very tight. That made it for me. That was just amazing—the sound."
Shen Yun's orchestra is unique in that it blends classical Chinese instruments, such as the pipa, erhu, and suona, with a full Western orchestra. The result is an unmistakable signature sound.
Commenting on Shen Yun's melodies, Steward said: "I like that they kept it in a style of Eastern music—they kept with that theme throughout. They did not try to westernize it too much. That was very cool, and it fits with everything they're doing."
Elizabeth said she was touched by the messages of faith and hope presented throughout the program. In addition to displaying the song and dance of China's diverse cultures, Shen Yun's pieces also touched on the human rights issues rocking the foundations of Chinese society today.
"I love that they said something that was meaningful," she said. "I like that [they] not only made something beautiful but gave us a message. I really appreciate it.
"We had to wait for a long time, but we got here," she continued. "I appreciated it, and I'll be praying for the show to gain strength and being strong, and to keep going."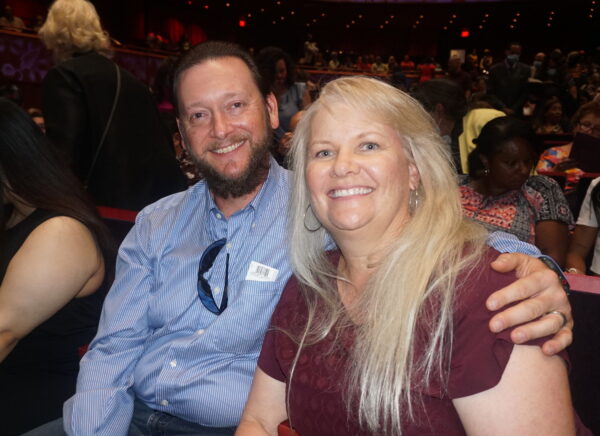 It was Shen Yun's mission of reviving traditional culture that brought Lance and Kristi Williamson to the performance.
"I think it's very important that we get back to our religion, and our culture and our traditions regardless of what country our ancestors came from," Mrs. Williamson said. "And I think it's also important to know the Chinese culture and the beautiful country."
Reporting by Da Ji Yuan and Sally Sun.
The Epoch Times considers Shen Yun Performing Arts the significant cultural event of our time and has covered audience reactions since the company's inception in 2006.