GREELEY, Colo.—Myrian and John Nowosad of Colorado had been waiting over a year to see Shen Yun. They were but one couple in the audience for the July 31 evening performance at the Union Colony Civic Center.
"We bought the tickets when the pandemic started," Mrs. Nowosad said. "So we have been waiting for more than a year to come and see the show. And it was worthwhile."
Mr. Nowosad, an entrepreneur, said the "costumes, the colors, and the backgrounds were wonderful."
In its stage performance, Shen Yun depicts the sharp contrast between modern China under communism and ancient China's rich cultural heritage. With a culture based on Buddhist, Taoist, and Confucian values, China before communism was a vibrant society full of artistic expression. Shen Yun's mission is to revive the 5,000 years of Chinese civilization.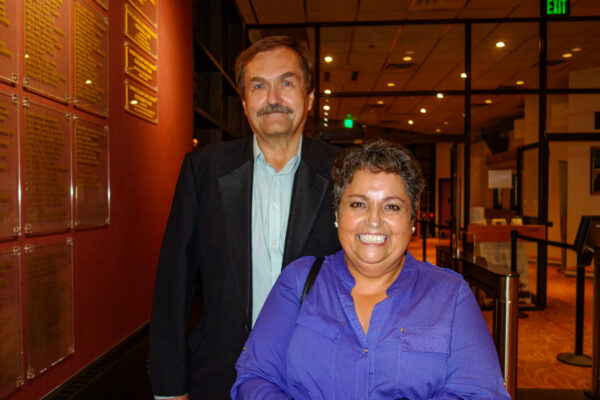 "It's very prescient about China before communism," Mr. Nowosad said. "And that's definitely an important thing because [present day China is] not going in the right direction."
Shen Yun "is a wonderful depiction of ancient China," he added. "And there's a powerful message of what's wrong with China today."
School director Weston Kurz and his wife Kristin Kurz called the show "fun for the family."
"I think it's a great effort so that people can remember the past to know how to live in the future," Mr. Kurz said. "So it was good to know the history that has been going for thousands and thousands of years and how it can inform the next generation."
It also sparked his curiosity, he said. "It makes me want to know more about China, just by watching the show and just seeing the history, pre-communist China," Mr. Kurz said.
Mrs. Kurz concurred, noting the irony that Chinese culture has been all but decimated in China, and that Shen Yun cannot perform in China.
"It's sad that it's not been shown in China because of the Communism, so it's good that we get to see it. I think that it's very important to keep the history alive, no matter how oppressed it is. It's really good to see it," she said.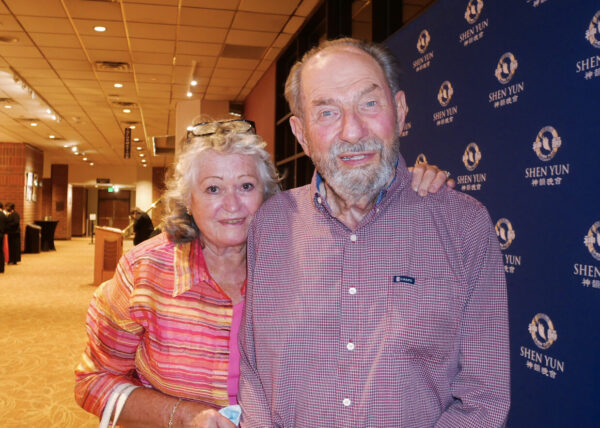 Paul Opler, an entomology professor at Colorado State University came to the performance with his wife, Evi Buckner-Opler, a retired teacher and wood carving artist.
They were touched by the spiritual inspiration behind the show, which emanates through the performers.
"This was magnificent, highly talented, artistic, and lots of feelings," said Mr. Opler. "It's a feeling of compassion—compassion over evil."
Mrs. Opler said the performance inspired her to "be a better person."
"There's a higher being and we have to connect and not forget that higher being no matter what we call him or her," she said. "And we forget that today. And that higher being listens to all of us. The shows showed that, the beauty."
Reporting by Sherry Dong, Lily Yu, Sunny Chen, and Ilene Eng.
The Epoch Times considers Shen Yun Performing Arts the significant cultural event of our time and has covered audience reactions since the company's inception in 2006.